Here is a recap of the biggest news from PlayStation's State of Play presentation from February 23rd, 2023.
PSVR 2 Games
Kicking off the showcase, PlayStation showed off five new PSVR 2 titles coming to the VR gaming headset at different times in 2023. Here they are:
The Foglands
The Foglands is packed with action roguelike shooter gameplay elements at its core. The player is tasked to explore what lurks in the dangerous depths of the Fog, in an effort to resolve a conflict that threatens their home. Each run will have players punching, throwing, and shooting to get through floors of enemies and bosses to reach the end. (PlayStation Blog)
Green Hell VR
Released for PC VR platforms earlier this year, this is a tough survival title that drops you into the Amazon rainforest and simply tasks you with staying alive. As mentioned, the reception has been pretty positive, so we're curious to play this when it hits PSVR2 next year. (PushSquare)
Synapse
Coming 2023, the game will arm players with both telekinetic powers and weaponry that "evolves Fracked's acclaimed run and gun gameplay" with "Motion-controlled, 1:1 telekinesis with eye-tracking-enhanced aiming that equips players with the power to launch, levitate and smash enemies through destructible environments", according to nDreams. "Players harness this lethal combination as they master their own combat style to fight their way through a hostile mindscape." (Upload VR)
Journey to Foundation
80 years following the release of this epic sci-fi book series, Archiact is bringing the world of Isaac Asimov's Foundation to life in VR. The groundbreaking saga that has been incredibly influential on science fiction, having shaped much of what we see today.
Adapting Asimov's work into an immersive VR narrative adventure has been an incredible journey for our team, and we can't wait for people to experience it first-hand.
In this story-rich world, players are plunged into an epic journey through an area of space called The Periphery, where relationships will be strained, loyalties will be tested, and they must decide which factions will rise and fall. In this game, the future is in your hands. (PlayStation Blog)
Before Your Eyes
Before Your Eyes is a first person narrative adventure which tells the story of a soul's journey into the afterlife using a new and innovative form of interaction—your real-life blinks.
The story begins after your death, aboard the ship of a mythical Ferryman tasked with shepherding souls to the afterlife. In order to help you pass on, he must first learn the story of your life. And so, he sends you back to relive your most important moments.
The game uses your webcam to immerse you in this story in a way you've never experienced before. You will learn to control the flow of the narrative with your actual eyes–blinking through precious memories of family, first love, and the rise of an artistic career. But soon the Ferryman will suspect you aren't showing him everything he needs to see. So he will force you deeper into the dark recesses of your most repressed memories, ultimately revealing a heartbreaking truth.
By combining its innovative blink interaction mechanic with a charming world and a fully voice-acted story, Before Your Eyes is a deeply emotional and relatable journey—one about the impossible expectations we place on ourselves and the regrets we carry with us.
An earlier version of the game, titled Close Your, received the Game Developers Choice award at Indiecade and the Student Award at the Independent Game Awards (IGF), before receiving funding through a successful Kickstarter campaign. (Niche Gamer)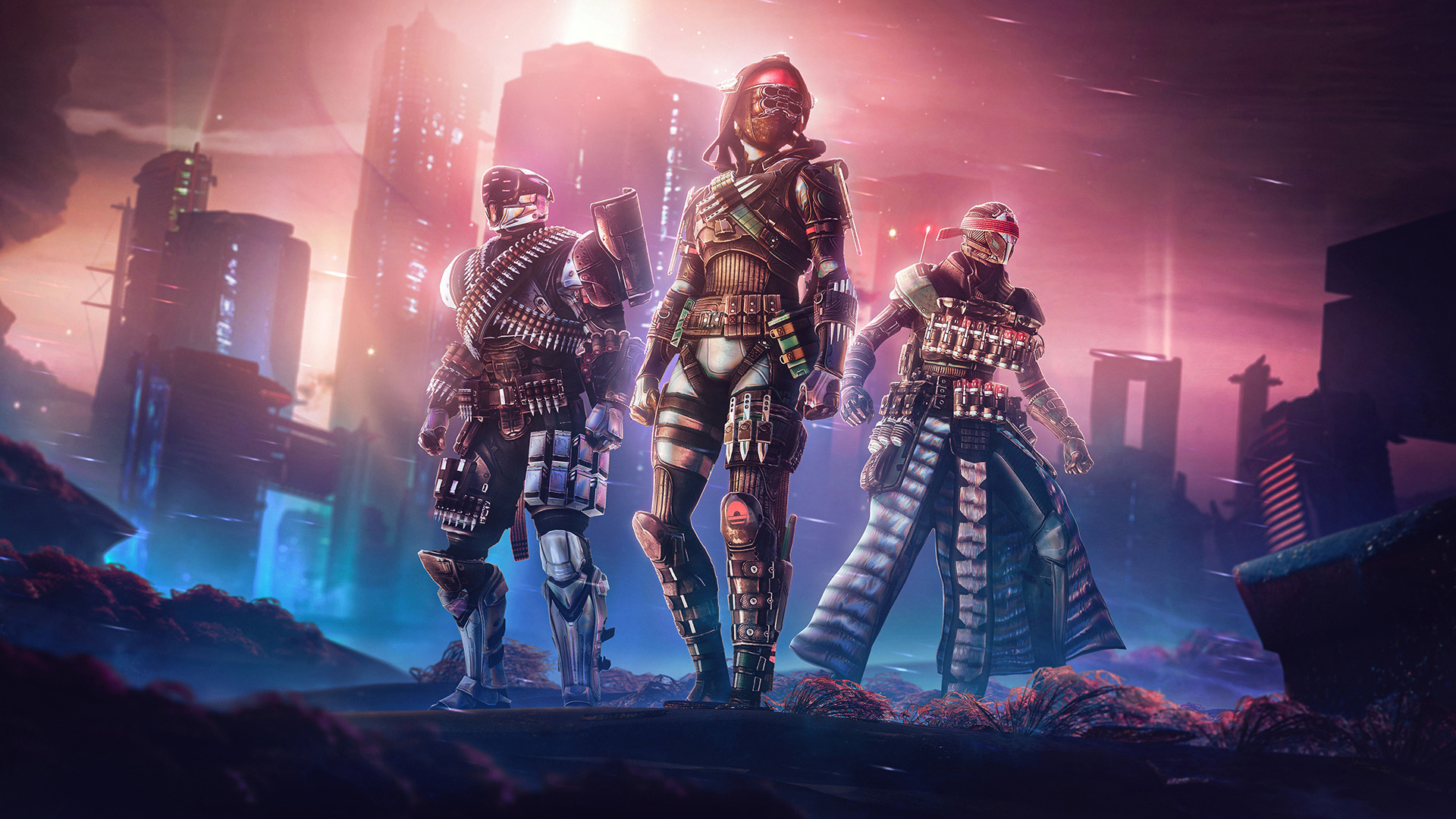 Destiny 2: Lightfall
The next expansion of the popular Destiny 2, Lightfall, is going live on February 28th. The trailer shows off Bungie's patented FPS gameplay and introduces new companion characters for Zavala and other interesting things. The trailer is below:
The expansion includes an entirely new storyline, a new Legendary Mode, and many more rewards and unlockables. Players will be able to travel to a completely new destination and interact with new characters as well.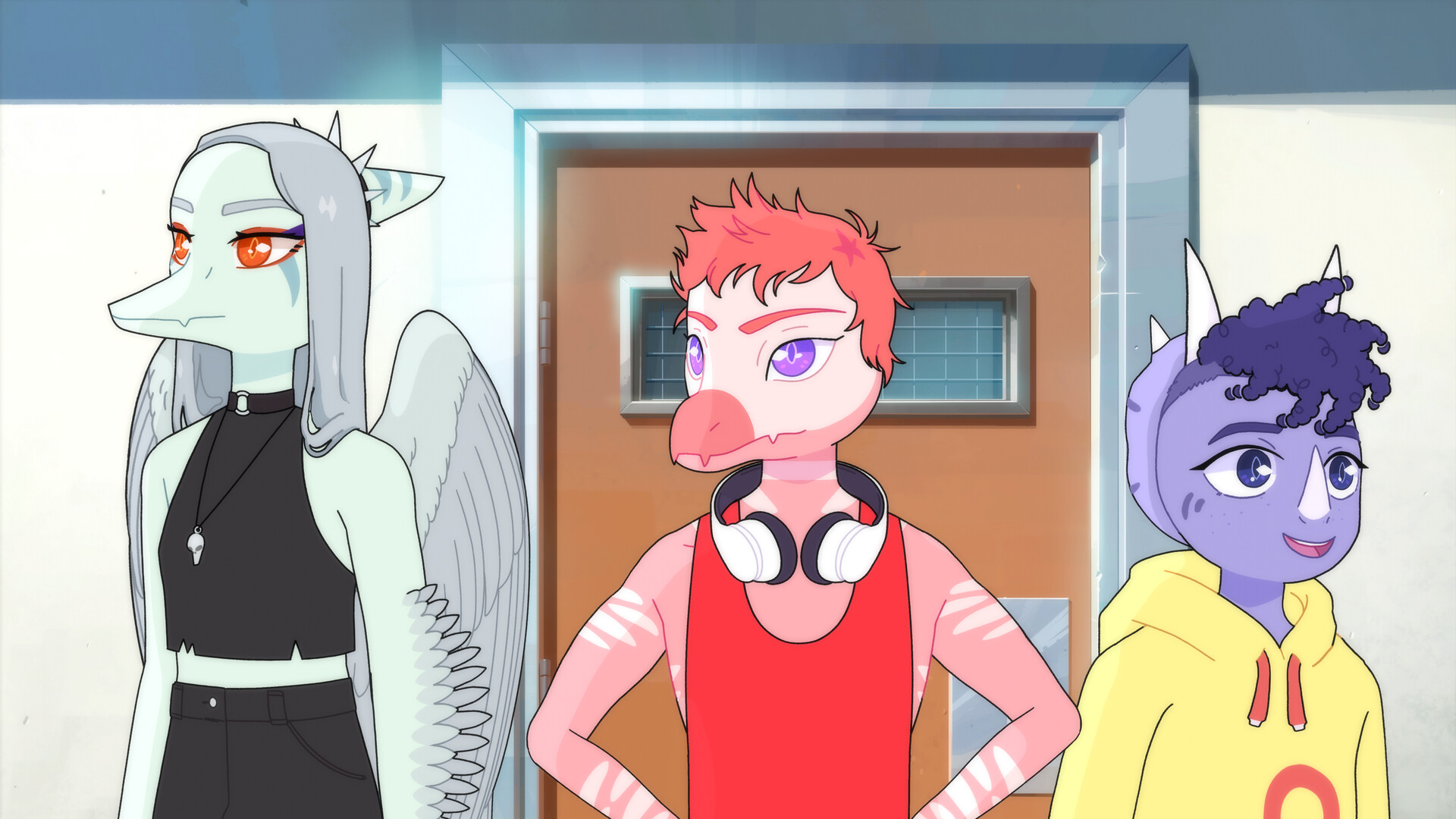 Goodbye Volcano High
In Goodbye Volcano High, graduating high school is like the end of the world, literally. This narrative adventure game follows the exploits of Fang and their saurian pals as they navigate an uncertain future in the closing days of high school.
Talk with friends, make choices, design logos for your band, and practice your latest single, all while struggling to decide what kind of future you want in a world that may not exist for very much longer. (After all, they're dinosaurs — there aren't too many around anymore unless you count chickens and alligators.) Check it out on June 15th. (The Verge)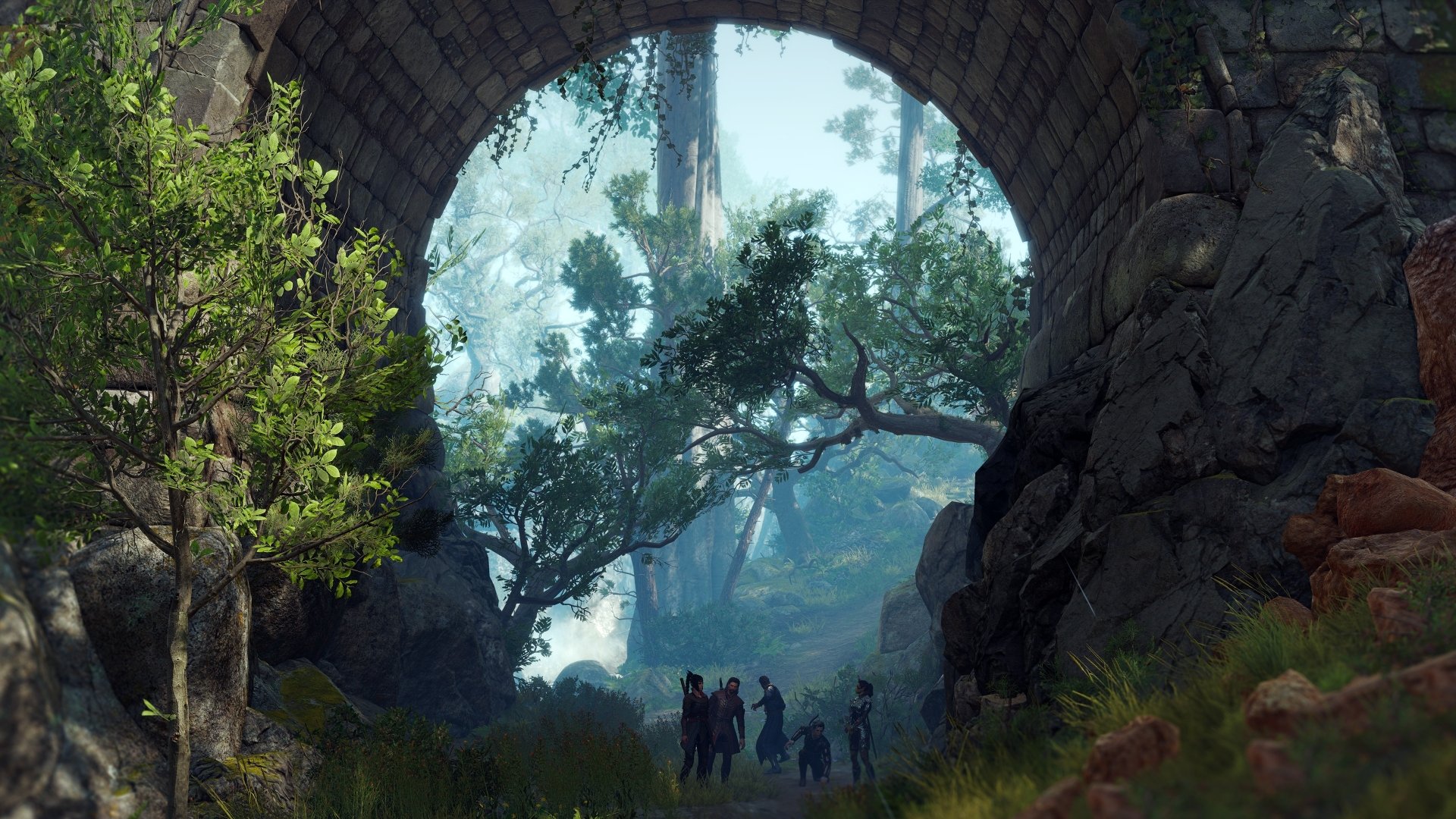 Baldur's Gate 3
The highly anticipated third installment in Larian Studios's hit isometric, turn-based RPG is coming to players on August 31st. The trailer from the State of Play showed off many cinematic moments from the game as well as gameplay elements.
J.K. Simmons narrates the trailer and will be voicing one of the villains in the game as well. The game looks to follow in the esteemed footsteps of the previous Baldur's Gate games as well as the Divinity Original Sin games.
Tchia
Coming on March 21st, this unique game sees an adventurous young girl traveling a beautiful and tropical open-world environment in various ways. The game follows in the footsteps of Breath of the Wild and allows players to climb any surface, opening the world even more.
Not only that, with the help of some unknown magic, Tchia is able to transfer her soul into the bodies of various creatures and objects to interact further with the world. She becomes a dolphin and a bird and even objects like a tire and a lantern. The game seems to run smoothly and should be an interesting adventure for players.
Naruto x Boruto Ultimate Ninja Storm Connections
A new Ultimate Ninja Storm game comes sometime in 2023 to players, featuring new playable characters and game modes. Naruto has been around for 20 years now, and the fanbase is massive, so players will be excited to get their hands on a truly next-gen Ultimate Ninja Storm game.
"NARUTO X BORUTO Ultimate Ninja STORM CONNECTIONS is a unique game experience that combines key gameplay moments from the series that highlight select scenes from across Naruto and Sasuke's deeply emotional story arcs. The experience immerses both new and long-time fans in an exciting NARUTO action game, where they can relive some of the most important and beloved storylines from the series' history. In addition to this, an original story will also be available in the game."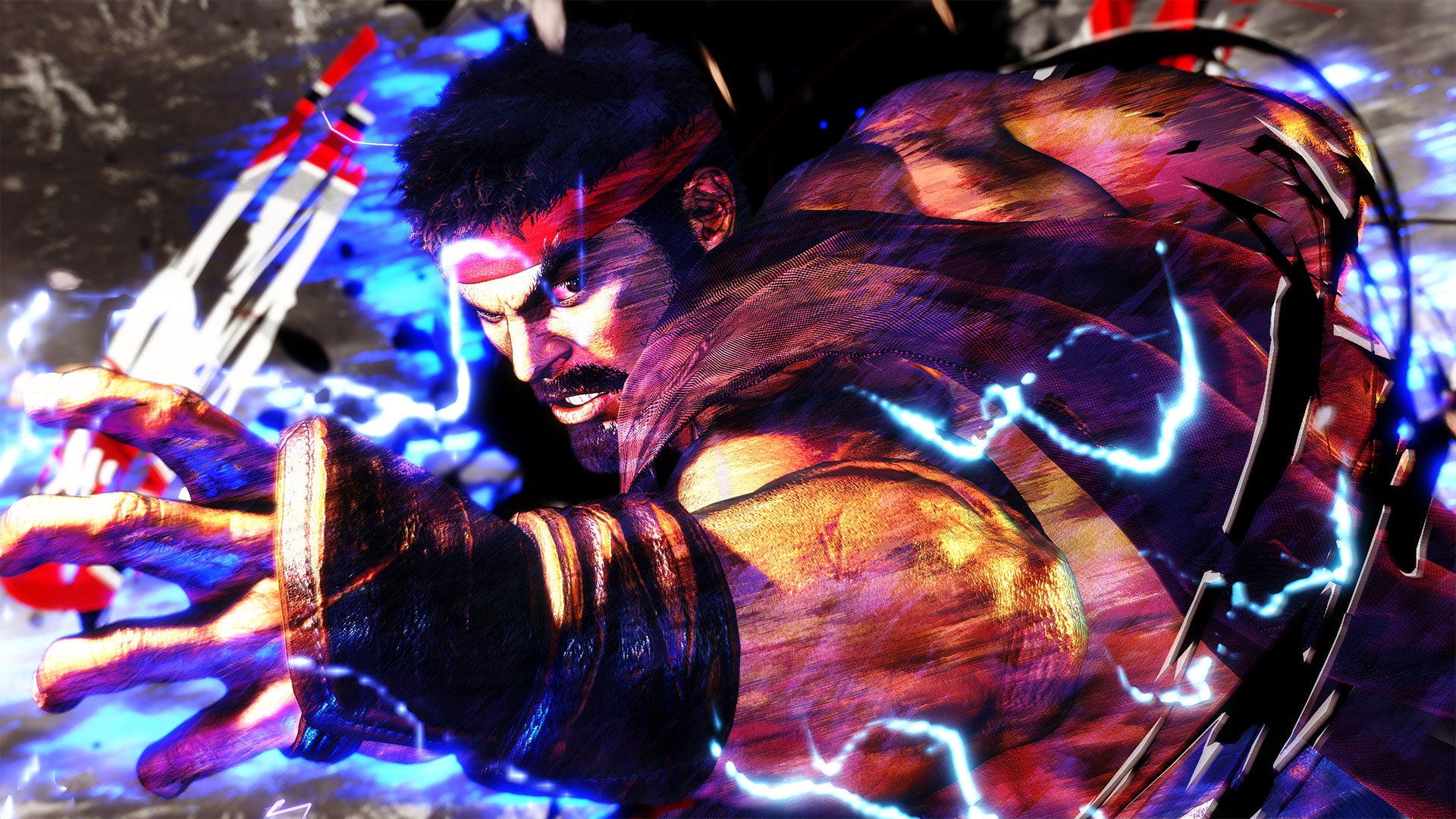 Street Fighter 6
The newest edition to the Street Fighter franchise comes to fans in June of this year. The enhanced visuals and crisp frame rates of the next-gen hardware are sure to make this the best Street Fighter experience yet. Here is the entry from Steam:
Here comes Capcom's newest challenger! Street Fighter™ 6 launches worldwide on June 2nd, 2023 and represents the next evolution of the series.
Powered by Capcom's proprietary RE ENGINE, the Street Fighter 6 experience spans across three distinct game modes featuring World Tour, Fighting Ground and Battle Hub.
Diverse Roster of 18 Fighters
Play legendary masters and new fan favorites like Ryu, Chun-Li, Luke, Jamie, Kimberly and more in this latest edition with each character featuring striking new redesigns and exhilarating cinematic specials.