Players that are subscribed to Xbox Live Gold can claim some new free games with their membership this month. The Games with Gold perk is one of the main reasons to subscribe and players have been enjoying these perks since 2013.
As game streaming, digital game downloads, and other subscription model-style gaming is becoming more and more prevalent in the world of video games, Xbox Live's Games with Gold service is losing steam. Xbox 360 games were removed from the service recently, and the next-gen consoles and just evolutions in gaming culture in general are moving quite fast.
However, there are still thousands of fans that take advantage of grabbing free games with the Games with Gold service, allowing them to play many different games throughout the year without any added cost. If players are looking to get their hands on the newest, hottest games early, though, this service will not be helpful. Casual gamers that are okay with playing games quite a bit after their release, though, are sure to love this subscription.
Iris Fall and Autonauts
The January 2023 free Games with Gold are Iris Fall and Autonauts. Iris Fall is a monochrome puzzle adventure game that takes the trope of "light and shadow" on a journey of atmospheric twists and turns in a captivating world. Autonauts is a simulation game in which players automate robots to produce resources in order to provide food, shelter, and other comforts to colonists.
The Steam description of Iris Fall's story is as follows: "After awakening from a dream, Iris follows a black cat into a dilapidated theater, traveling back and forth through a strange labyrinth of light and shadow. As the story unfolds, Iris begins to realise that everything in this theater seems to have some kind of hidden connection to herself."
Players get to solve clever puzzles to unravel an intriguing narrative full of twists and turns. One of the core concepts of the game is its use of "light and shadow" as more than just aesthetics. The light and shadow based puzzles are woven intricately into the fabric of the narrative that is a bit cryptic until the end of the game. Either way, players will enjoy the simple puzzling and clever solutions in order to progress further in the story.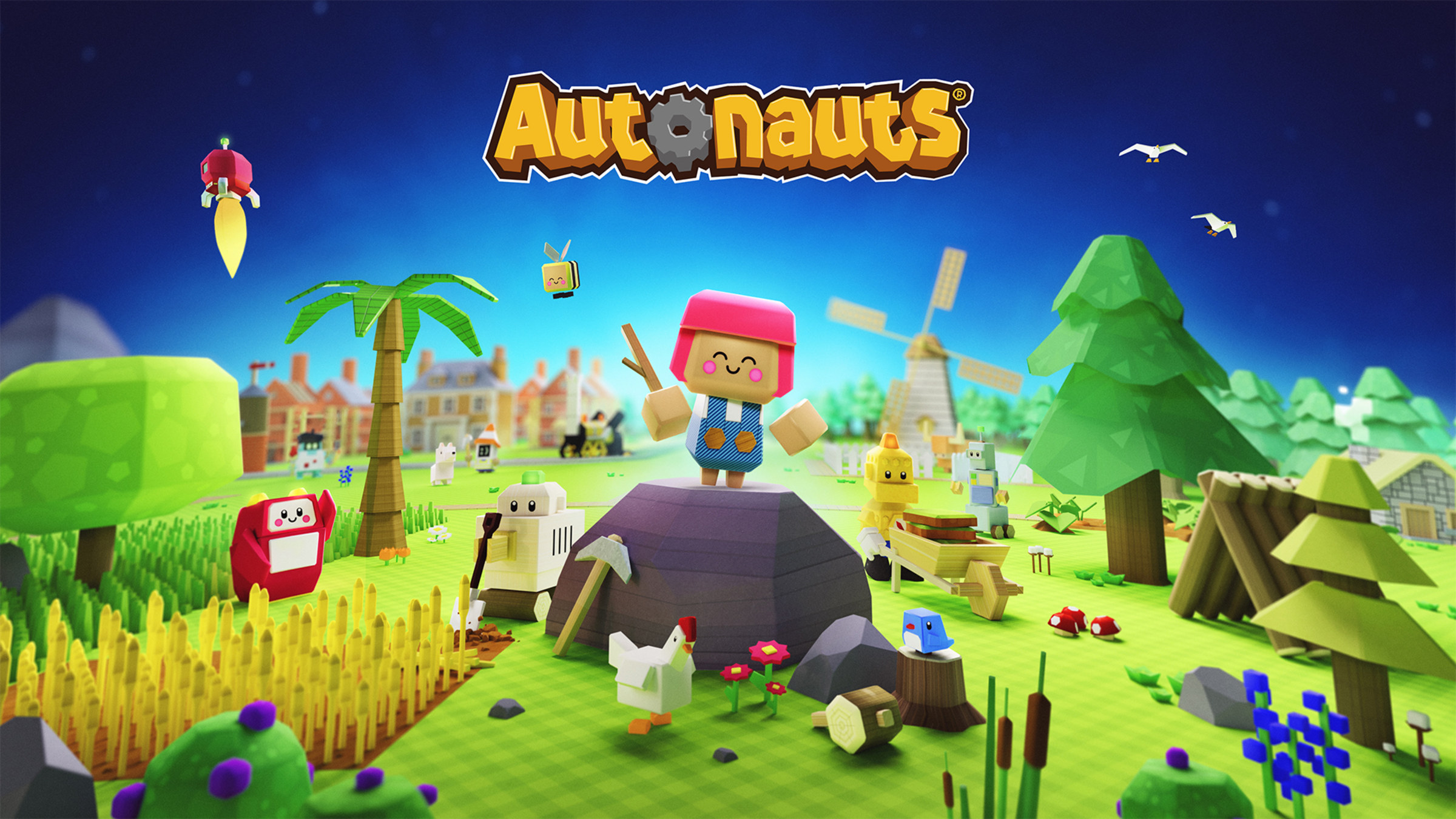 On Steam, the description for Autonauts is as follows: "In Autonauts you must build, create, and automate. Start by establishing a colony, crafting bots and teaching them via Scratch-style programming to build an ever evolving autonomous paradise of agriculture, industry and enlightenment." The game has overall very positive reviews and many people are praising the game's different systems.
Autonauts combines simulation with agriculture, building, crafting, production, and many other elements that have made similar games quite popular over the years. Players will be reminded of games like Stardew Valley, Animal Crossing, and Dragon Quest Builders as they set out to create their own automated worlds. Players can choose from different game modes that have different restrictions and challenges to deepen the complexity of the game as well.
Previous Games with Gold
If these games aren't looking the most attractive, players can take a look at previous Games with Gold lineups to see what types of games usually come out on this service. There is a huge variety of games available, and players are always encouraged to check out all subscription models and tiers to make sure they are getting exactly what they want for their money.
Xbox Live Gold members have exclusive access to grabbing these free Games with Gold. Just as PlayStation Plus subscribers take advantage of their monthly free games, depending on which tier of the subscription they have, Xbox Live Gold members should do the same.
Here is a list of games that have been free on previous Games with Gold months:
Bladed Fury
Windbound
Gods will Fall
Calico
Hue
Another Sight
Warhammer: Chaosbane
Yooka-Laylee
Darksiders III
Armello
Resident Evil
Gears 5
Little Nightmares
These games, and many others, could be picked up for no extra cost for subscribers. A full list of games that have been available with Games with Gold can be found here. As digital gaming and cloud streaming becomes the norm for console gaming, having access to free games that can be downloaded straight onto your console is a service that all gamers should be taking advantage of.