Here is a list of 10 of the best action games 2023 that are currently available for PS5:
Returnal
A third-person shooter with a psychological horror element, Returnal sees players take on the role of Selene, a pilot that has crash-landed on Atropos, a mind-bendingly complex planet with alien life that is trying with all its might to kill her. Players engage in fast past action combat with bullet-hell elements from veterans in the genre, Housemarque.
One of the great mysteries of Atropos that the player comes across multiple times is that it seems to all be happening in Selene's mind. Though, the fact that she is there and that she was part of mission that was sent out to scout places in the universe seems to be the truth. However, some part of Atropos seems to be colliding with her own traumatic memories of a different life lived back on Earth.
Returnal is a Rogue-like game, which means that each time Selene dies, she is sent back to her ship and she has to start her journey all over again. The sci-fi mystery is a brilliant tapestry of complex adventure with gorgeous visuals, a haunting score, and engaging gameplay.
Sifu
Sifu is a stylish yet gritty beat-em-up, featuring visceral hand-to-hand combat in a contemporary urban setting. From Sloclap, creators of acclaimed PS4 fighting game Absolver, Sifu follows a young kung fu student on a path of revenge, hunting for the murderers of his family.
One against all, he has no allies and countless enemies. He will have to rely on his unique mastery of kung fu to prevail and preserve his family's legacy. As players take on this role, they will have to come up with strategies to get through the game's difficult combat challenges.
Whether you choose to play as a male or a female character, in Sifu, you will ponder that question on your path for revenge, hunting down your family's assassins. One against all, you have no allies, countless enemies, and a mysterious amulet to bring you back to life every time you die. Yet, be warned! Your secret weapon comes with a hefty price to pay: aging and its consequences.
Uncharted: Legacy of Thieves Collection
Uncharted fans rejoiced when the Legacy of Thieves Collection came to PS5, bringing with it two fantastic games: Uncharted 4: A Thief's End and Uncharted: The Lost Legacy. Here is the description from PlayStation:
Seek your legacy and leave your mark on the map in UNCHARTED: Legacy of Thieves Collection. Experience Naughty Dog's thrilling, cinematic storytelling and the iconic franchise's largest blockbuster action set pieces.
Discover lost history with the charismatic yet complex thieves, Nathan Drake and Chloe Frazer, as they travel the world with a sense of wonder, pursuing extraordinary adventures and lost lore.

UNCHARTED: Legacy of Thieves Collection includes critically acclaimed, globe-trotting single player exploits from UNCHARTED™ 4: A Thief's End and UNCHARTED™: The Lost Legacy, remastered in stunning detail for the PS5™ console with improved visuals and framerate. 
Metal: Hellsinger
Metal: Hellsinger is a rhythmic first-person shooter video game developed by Swedish developer The Outsiders for Microsoft Windows, PlayStation 5, PlayStation 4, Xbox One, and Xbox Series X/S. It is published by Funcom and was released on September 15, 2022.
The fast-paced, rhythmic action in Metal: Hellsinger is engaging and exciting. There are a lot of gameplay elements at play, though, so new players would do well to learn through the tutorials and even check some guides online to get the best experience. Here is a description of the game from Steam:
Part human, part demon, and obsessed with vengeance. Become The Unknown, and fight through the fiercest domains of Hell. Destroy the demon hordes and their leaders to set yourself up for an epic showdown with The Red Judge herself.
Metal: Hellsinger is a rhythm FPS, where your ability to shoot on the beat will enhance your gameplay experience. The more in sync you are with the rhythm, the more intense the music will become and the more destruction you will cause.
Although commonly known as Hell, The Infernal Planes is in reality a union of a thousand Hells, all of which are terrifying and diabolical in their own way. In order to dethrone The Red Judge, you must fight your way through the fiercest corners, from the icy world of Voke to the maddening world of Stygia.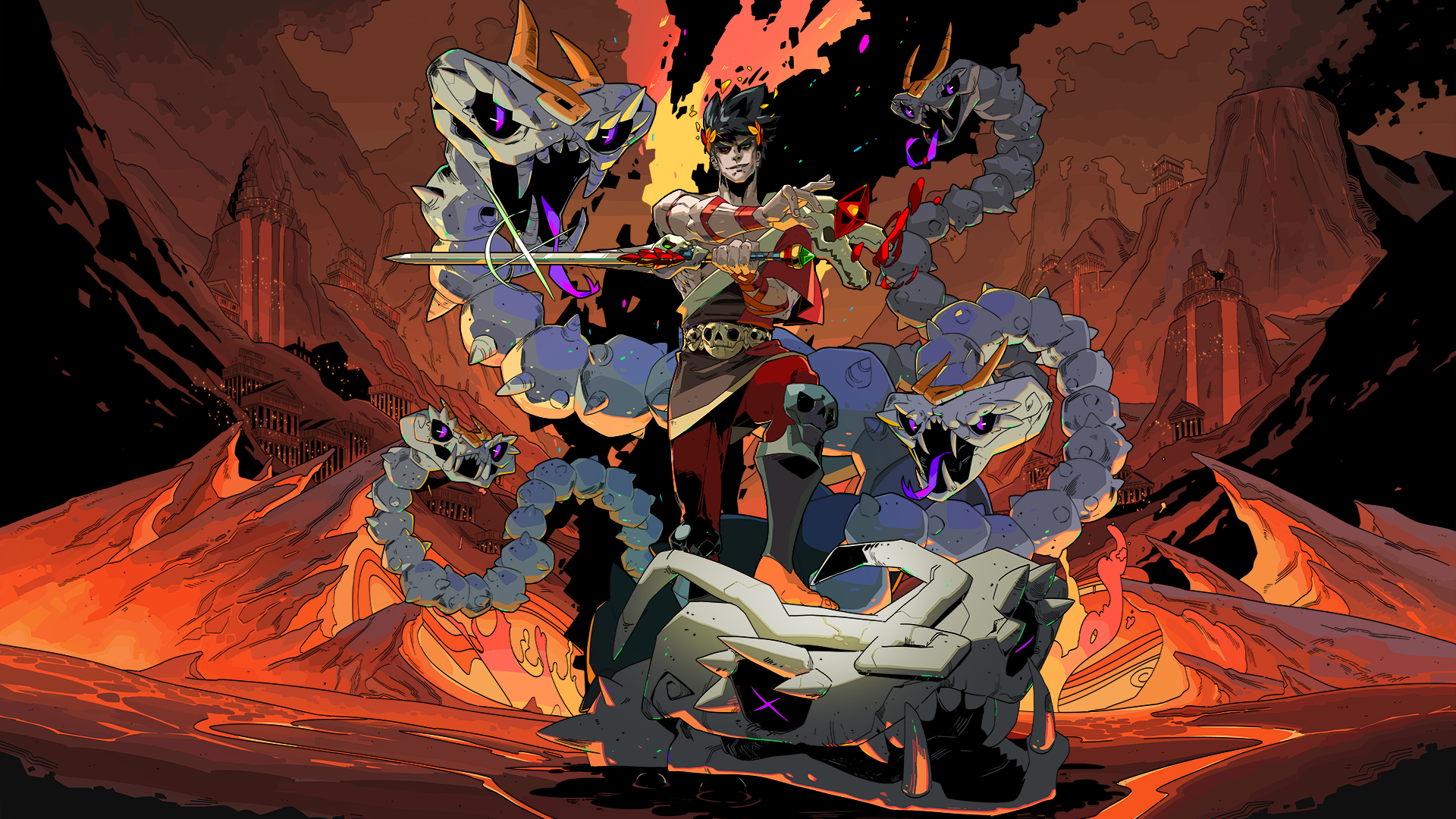 Hades
Hades is a god-like rogue-like dungeon crawler that combines the best aspects of Supergiant's critically acclaimed titles, including the fast-paced action of Bastion, the rich atmosphere and depth of Transistor, and the character-driven storytelling of Pyre.
As the immortal Prince of the Underworld, you'll wield the powers and mythic weapons of Olympus to break free from the clutches of the god of the dead himself, while growing stronger and unraveling more of the story with each unique escape attempt.
The Olympians have your back! Meet Zeus, Athena, Poseidon, and many more, and choose from their dozens of powerful Boons that enhance your abilities. There are thousands of viable character builds to discover as you go.
New surprises await each time you delve into the ever-shifting Underworld, whose guardian bosses will remember you. Use the powerful Mirror of Night to grow permanently stronger, and give yourself a leg up the next time you run away from home.
Deathloop
DEATHLOOP is a next-gen first person shooter from Arkane Lyon, the award-winning studio behind Dishonored. In DEATHLOOP, two rival assassins are trapped in a mysterious timeloop on the island of Blackreef, doomed to repeat the same day for eternity.
As Colt, the only chance for escape is to end the cycle by assassinating eight key targets before the day resets. Learn from each cycle – try new paths, gather intel, and find new weapons and abilities. Do whatever it takes to break the loop.
Every new loop is an opportunity to change things up. Use the knowledge you gain from each attempt to change up your playstyle, stealthily sneaking through levels or barreling into the fight, guns-blazing. In each loop you'll discover new secrets, gather intel on your targets as well as the island of Blackreef, and expand your arsenal.
Armed with a host of otherworldly abilities and savage weaponry, you'll utilize every tool at your command to execute takedowns that are as striking as they are devastating. Customize your loadout wisely to survive this deadly game of hunter vs hunted.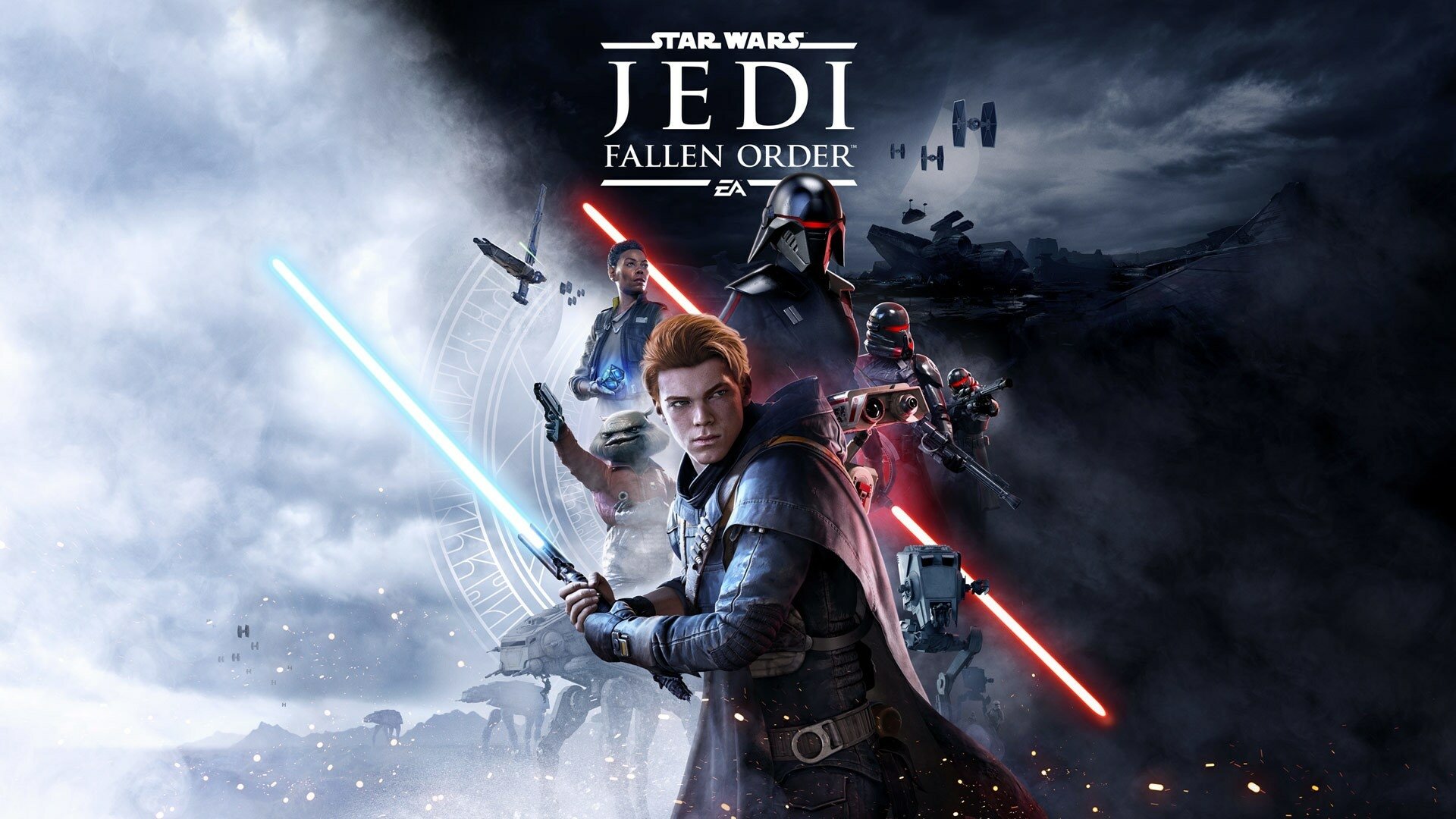 Star Wars Jedi: Fallen Order
A galaxy-spanning adventure awaits in Star Wars Jedi: Fallen Order, a new third-person action-adventure title from Respawn Entertainment. This narratively driven, single-player game puts you in the role of a Jedi Padawan who narrowly escaped the purge of Order 66 following the events of Episode 3: Revenge of the Sith.
On a quest to rebuild the Jedi Order, you must pick up the pieces of your shattered past to complete your training, develop new powerful Force abilities and master the art of the iconic lightsaber – all while staying one step ahead of the Empire and its deadly Inquisitors.
While mastering your abilities, players will engage in cinematically charged lightsaber and Force combat designed to deliver the kind of intense Star Wars lightsaber battles as seen in the films. Players will need to approach enemies strategically, sizing up strengths and weaknesses while cleverly utilizing your Jedi training to overcome your opponents and solve the mysteries that lay in your path.
Star Wars fans will recognize iconic locations, weapons, gear and enemies while also meeting a roster of fresh characters, locations, creatures, droids and adversaries new to Star Wars. As part of this authentic Star Wars story, fans will delve into a galaxy recently seized by the Empire.
As a Jedi hero-turned-fugitive, players will need to fight for survival while exploring the mysteries of a long-extinct civilization all in an effort to rebuild the remnants of the Jedi Order as the Empire seeks to erase the Jedi completely.
Control: Ultimate Edition
Control Ultimate Edition contains the main game and all previously released Expansions ("The Foundation" and "AWE") in one great value package. The action-packed, visually magnificent, third-person action game is available for current and next-gen consoles as well as PC. Here is the description from Steam:
A corruptive presence has invaded the Federal Bureau of Control…Only you have the power to stop it. The world is now your weapon in an epic fight to annihilate an ominous enemy through deep and unpredictable environments. Containment has failed, humanity is at stake. Will you regain control?
Winner of over 80 awards, Control is a visually stunning third-person action-adventure that will keep you on the edge of your seat. Blending open-ended environments with the signature world-building and storytelling of renowned developer, Remedy Entertainment, Control presents an expansive and intensely gratifying gameplay experience.
Devil May Cry 5: Special Edition
Released in 2020, the Special Edition of DMC 5 is still a super popular title for many action game lovers around the world. Here is the description from PlayStation:
In Devil May Cry 5 Special Edition, blistering speed meets impeccable control for an incredibly tight gameplay experience as you work your way through the thrilling story. This optimized version of the original release represents the pinnacle of stylish action and was recognized with numerous game awards!
Several years after the Order of the Sword incident, a new demonic threat has invaded our world. It's up to the legendary devil hunters Dante and Nero to stop it, with the newcomer V joining forces with them. These three men's fates are tied together in mysterious and surprising ways.
The game introduces next-gen features such as ray tracing technology and enhanced 3D audio, fan-favorite modes including Turbo Mode and Legendary Dark Knight Mode, and the inclusion of Deluxe Edition.
God of War Ragnarok
Sequel to the 2018 reboot of the franchise, God of War Ragnarok is a compelling narrative as well as an enjoyable gameplay experience. Players take on the role of the God of War, Kratos, and his companions, including his son, Atreus, and the Vanir Goddess, Freya. Fimbulwinter has descended upon the nine realms and Kratos and the others work to bring about Ragnarok to bring down the evil Odin and Asgard itself.
The narrative is an intense emotional journey in which players wield Godly weapons in order to take down some famous Norse deities, in classic God of War fashion. The world is full of vibrant locations and colorful characters. Combat is intense and dynamic. It takes full advantage of the DualSense controller's haptic feedback and players are really able to feel the impactful blows that Kratos delivers.